ປ່ອຍ wifi ໃຊ້ Sim Netgear telstra 760s 4G ໜ້າຈໍ LCD
ລາຄາຂາຍ Bestbuy:
580,000 ₭
(LAK)
580.000 ₭
AirCard 760S Mobile Hotspot
Telstra Mobile WiFi 4G
ປ່ອຍ wifi ໃຊ້ Sim Netgear 785s 4G ໜ້າຈໍ LCD
ຄວາມໄວສູງສຸດ ທຸກເຄືອຄ່າຍ
Battery: removable lithium ion 2000 mAh
Get your 4G LTE internet here, there, and anywhere.
For mobile workers, travelers, or even families looking to expand their Internet capabilities, the AirCard® 760S Mobile Telstra Mobile WiFi 4G Hotspot offers fast and convenient 4G LTE connectivity at home, office or anywhere they go.
Model: 760S
Free sim net 4G unitel

Support
ລາຍລະອຽດສິນຄ້າ
ປ່ອຍ wifi ໃຊ້ Sim Netgear telstra 760s 4G ໜ້າຈໍ LCD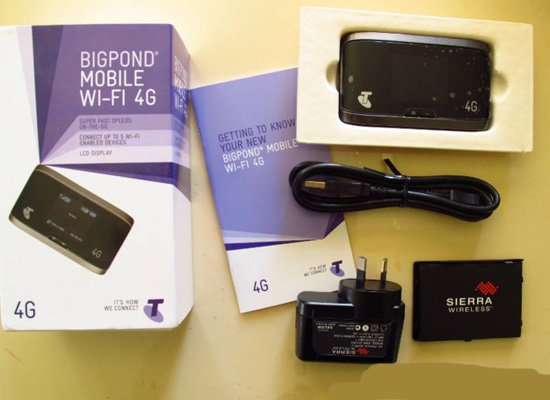 Fast, easy LTE connectivity from just about anywhere.
This second generation LTE Mobile Hotspot from NETGEAR is easy to setup in under a minute and can connect up to 10 WiFi devices. In addition, dock it into an AirCard Hub to connect up to 20 devices through WiFi or Ethernet so you can network your devices at home or in a small office. Suited for network operators in the Asia-Pacific region, the AirCard 760S Telstra Mobile WiFi 4G is the 4G LTE service connectivity solution for consumers, mobile workers, and IT management alike.
Accelerated Performance
Supporting download speeds up to 100 Mbps and upload speeds up to 50 Mbps means data heavy applications such as cloud computing and streaming high-definition video are possible—and deliver a noticeably smoother experience.
Fast Setup
Press the power button and access the WiFi network name and password displayed on the LCD. There's no software to install, and device settings can be managed easily through a web browser. Once setup is complete, you can also connect devices with the push of a button – the WPS button (WiFi Protected Setup) on the AirCard 760S can securely connect your WiFi device without needing a keyboard or large screen.
Easy Management
Monitor your hotspot with real-time information displayed on the LCD screen—including the number of connected WiFi devices, battery life, network name, password, data usage, and more. Scroll to additional screens on your device to get the latest messages, alerts, device information, and firmware status.
Consumer Benefits
It's everything consumers look for. It's easy. It's convenient. And it offers fast internet anywhere they go.
Connect to the fastest network available (LTE/Dual-Carrier HSPA+).
Share 4G LTE with 10 WiFi enabled devices + one tethered.
Quick and easy setup.
Easy device management with the LCD screen.
Network the office or home by adding the AirCard Hub.
Convenient hotspot management with your tablet or smartphone.
IT Manager Benefits
Less time, less money, more security. In other words, perfect for IT managers.
Reduce the time and money required to test, deploy, and support mobile broadband.
Reduce the time needed for compatibility testing with corporate applications.
Ensure security with VPN support and device settings pre-set to WPA2 out of the box.
Minimize support with a dependable device that's easy for staff to setup and use.
Field Team And Mobile Worker Benefits
For teams and mobile workers, it means instant online collaboration at the office or on the road with fast and easy set-up.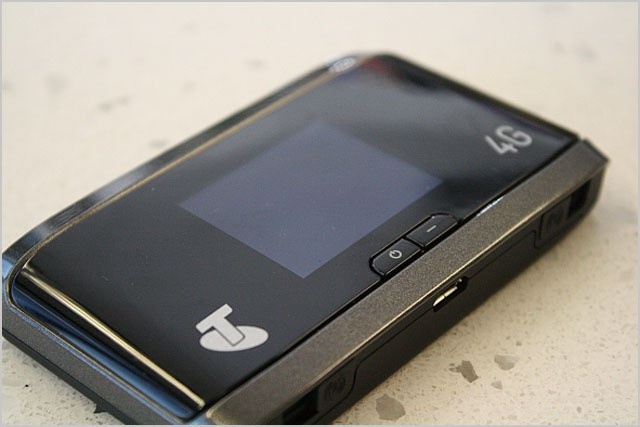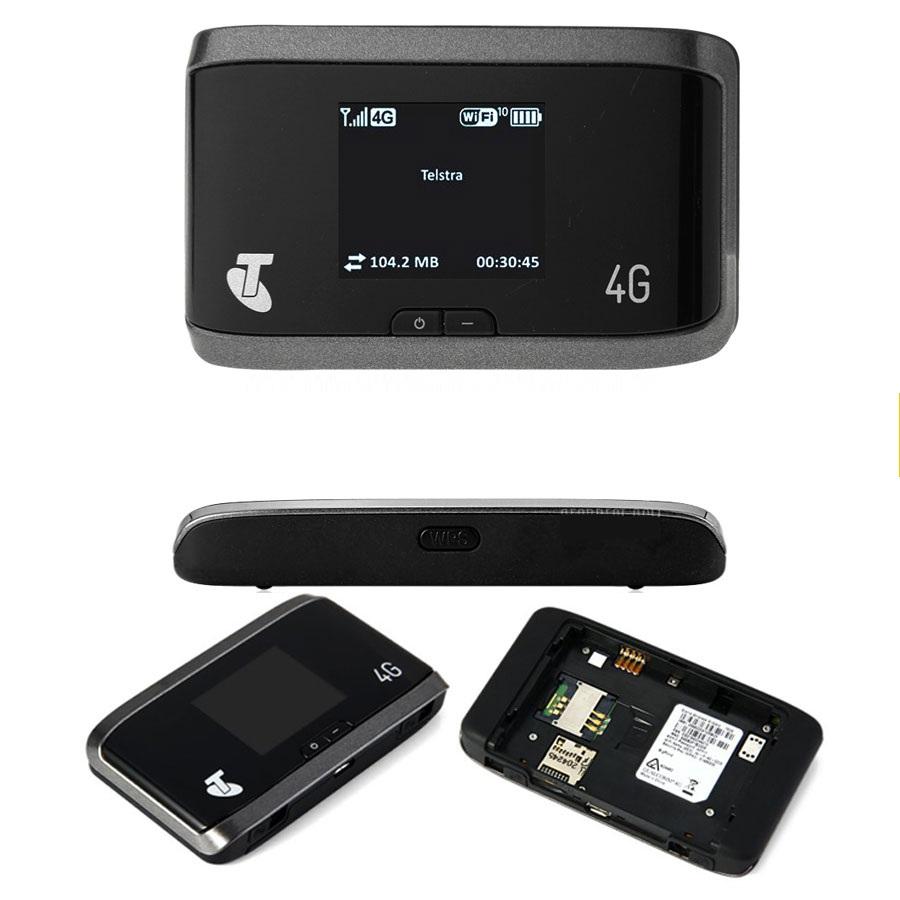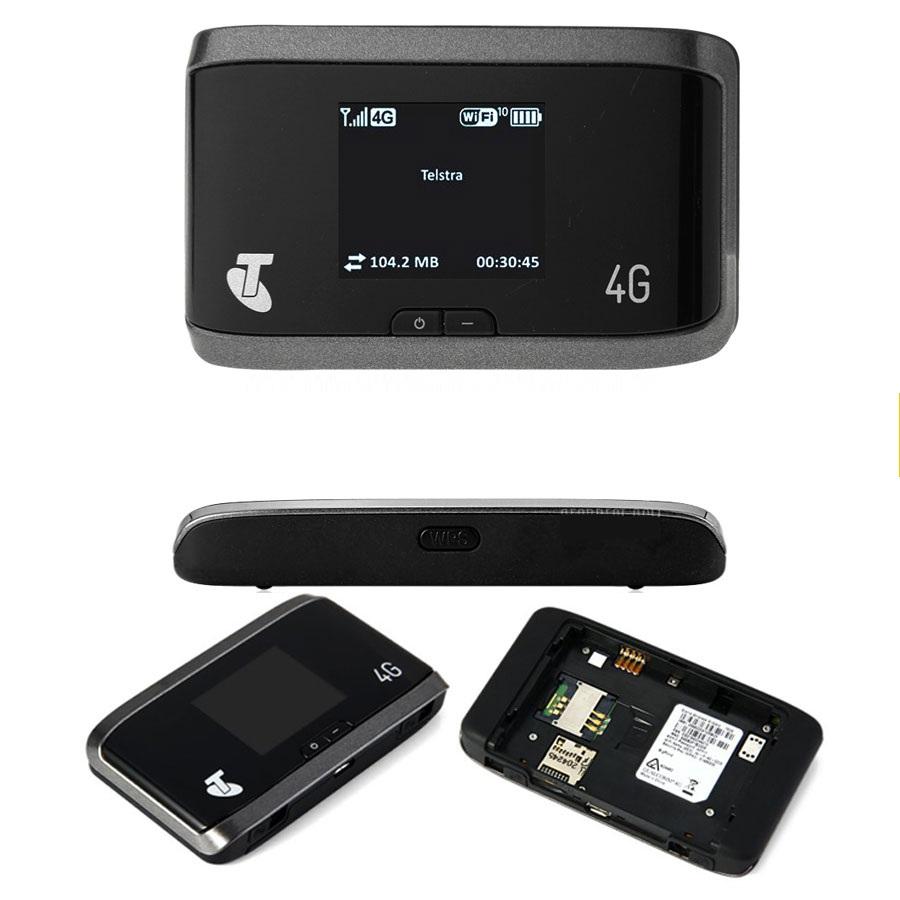 Share 4G LTE with clients, colleagues, and family when at the office or on the road.
Connect up to 10 WiFi devices at home or in the office. Expand networking capability with the AirCard Hub.
Improve productivity with quick setup and connection.
Manage your device and monthly data use with the LCD display or AirCard App for mobile hotspots.
AirCard App for Mobile Hotspots
Manage your AirCard mobile hotspot from the convenience of your smartphone or tablet. This complimentary app from NETGEAR is available for iPhone, iPad, Kindle, and Android® smartphones and tablets.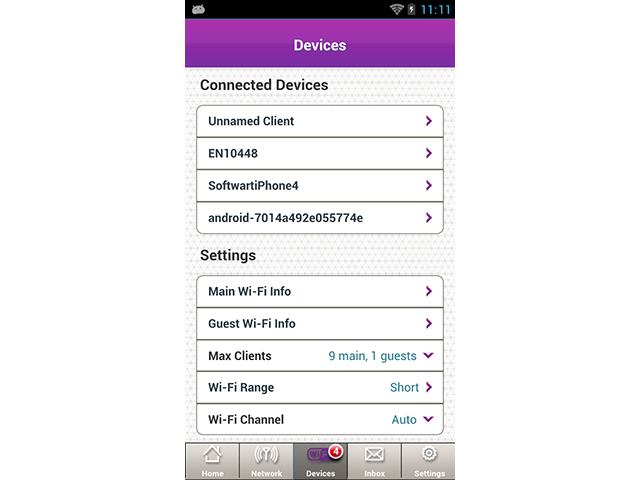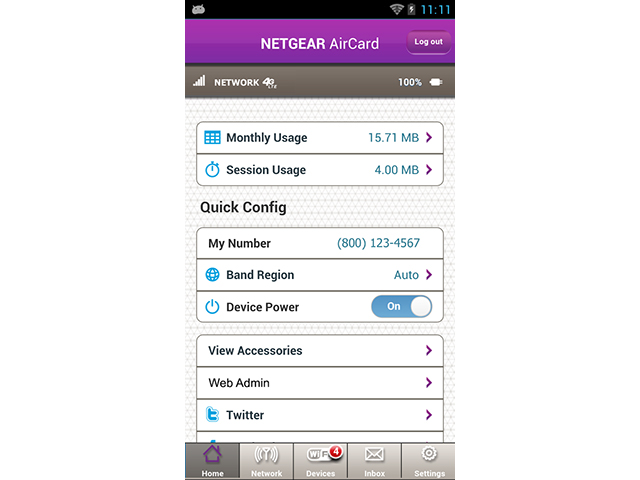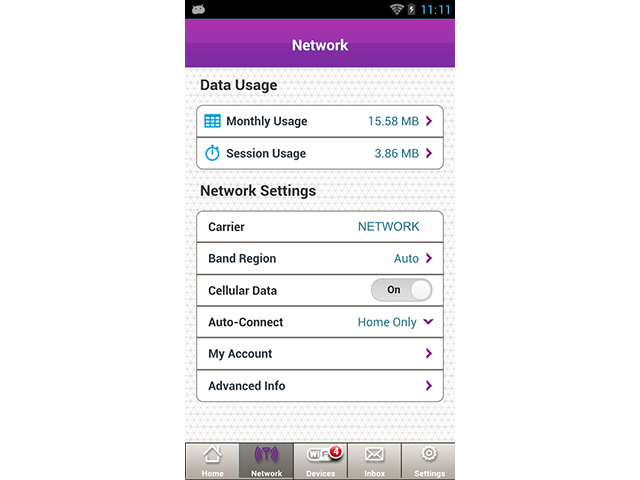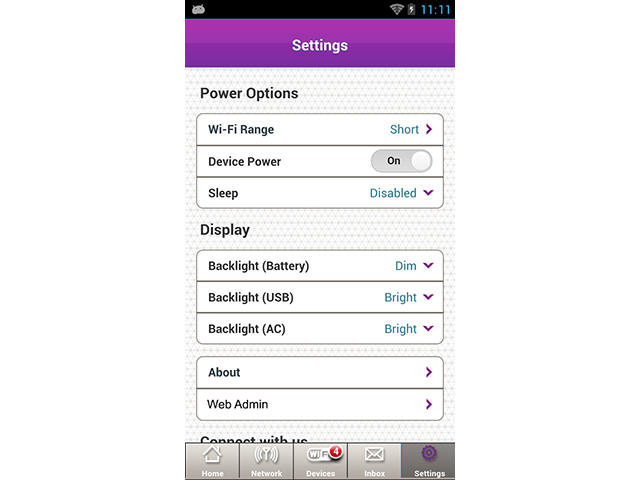 ລາຍລະອຽດ
| | |
| --- | --- |
| SKU | netgear760s |
| Technology | Supports up to 100 Mbps download, up to 50 Mbps upload (LTE Catagory 3) LTE 1800/2100/2600 MHz (variant 1) or 2100 (variant 2) Dual-Carrier HSPA+ 850/900/2100 MHz (variant 1) or 800/900/2100 (variant 2) Stand alone and assisted GPS WiFi 802.11 b/g/n |
| Dimensions | 97.5 mm x 57 mm x 15.7 mm |
| Weight | 108 g |
| Other Features | WPS Button (WiFi Protected Setup) Shared microSD™ Slot (up to 32 GB) External Antenna Connectors Removable 2000 mAh Battery 1.7" LCD Display Manage advanced settings through a web browser |
| Package Contents | AirCard 760S Mobile Hotspot Quick Start Guide USB Cable A/C Charger 802.1ab LLDP SNMP V1, V2, V3 RMON 1,2,3,9 |
| Battery | removable lithium ion 2000 mAh |